Paul Revere Chapter Progressing
April 16, 2016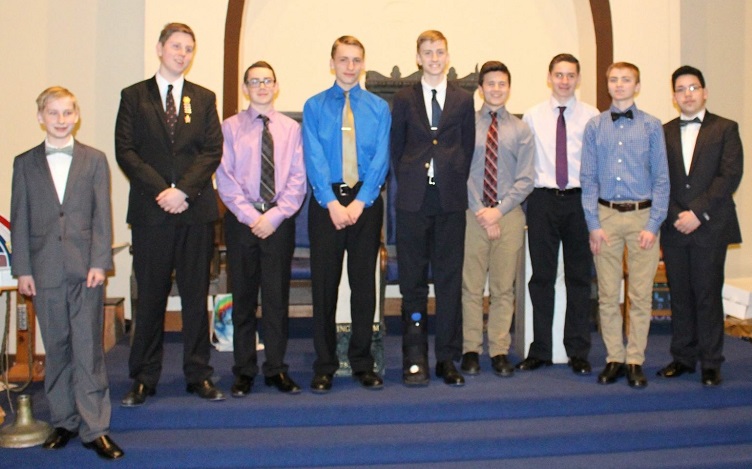 On Saturday, April 16, 2016 at 7:30pm, Paul Revere Chapter held their first Installation of Officers at the Masonic Lodge Building in Shelton. Tristan McDonough has been installed as the first Master Councilor. Deputy State Master Councilor, Zachary Aubin performed quite well as the Installing Officer. 9 Officers were installed, an excellent feat for a Chapter that just began last July and is not yet Chartered - which should be happening in the coming months. The Worshipful Master of…
---
Mom Cecelia Evangelista 1964-2016
April 14, 2016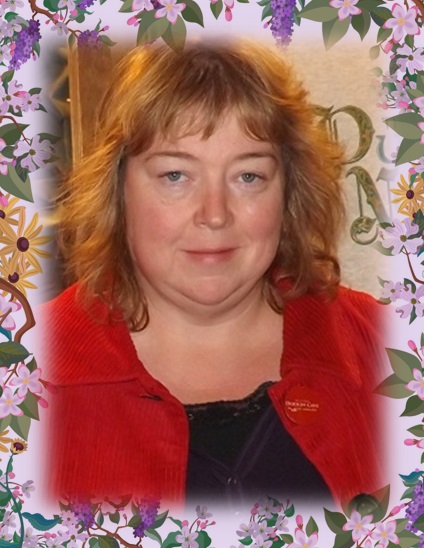 It is with sadness that I inform you of the passing of Mom Cecelia Evangelista, of Sleeping Giant Chapter. Mom Evangelista became involved with DeMolay when her son Paul, (PSMC) joined DeMolay. She worked tirelessly for the chapter and the state and was dedicated to making her son the success he was. Words cannot do justice for the people she impacted, the ideas she came up with, and the lives she touched as an advisor and mother.
When a person becomes an advisor…
---
Legion of Honor Investiture - Kirk C. Trofatter, Jr
April 13, 2016

Everyone is invited to join New Haven Chapter and the Connecticut State Chapter as we witness and celebrate the Investiture of the Active Legion of Honor upon Dad and Brother Kirk C. Trofatter, Jr, on Saturday, May 14, 2016 at the New Haven Masonic Building at 4pm.
Dad Trofatter has been an active supporter of DeMolay on the jurisdictional level for Connecticut as well as a leader in New Haven Chapter, having served New Haven Chapter as both Master Councilor and as Chapter Advisor. In hi…
---
Golf Tournament
April 12, 2016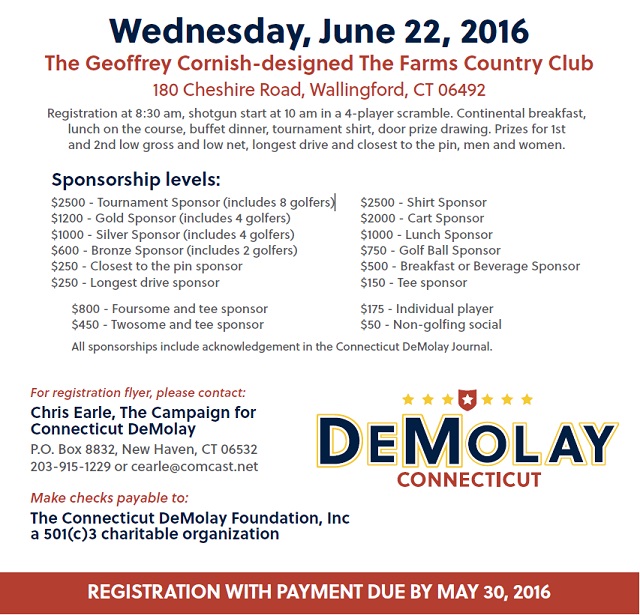 ---
New Haven DeMolay Honors Presentations
April 09, 2016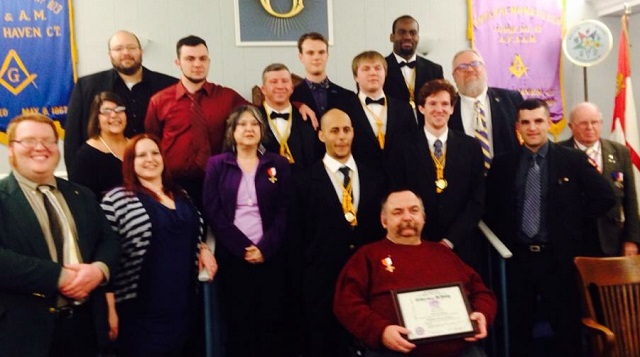 Saturday, April 9, 2016 was an exciting evening for New Haven DeMolay. An outstanding advisor was presented with the Cross of Honor and two DeMolays were elevated to the rank, dignity, and honor of Chevaliers of the Order of DeMolay.

Dad Bill Rompe was presented with the DeMolay Cross of Honor. Dad Rompe has been a long time Advisor of New Haven Chapter and has been instrumental in organizing New Haven and Sleeping Giant Chapter's Annual outing at the Fantasy of Lights at Lighthous…
---
Scholarships
April 01, 2016

Are you planning on college? Need scholarships? or just $$ for books?
DeMolay, through its several resources, has scholarships available for you.
Please be aware of the various requirements, and due dates.
If you have questions, please check with your Chapter Advisor.
Connecticut Foundation and Legion of Honor Preceptory
Due Date: June 15, 2016


Good Luck
Upcoming Events
Chapters Installing Officers
January 11, 2016 to May 02, 2016
Please join the Connecticut State Chapter in congratulating these Chapters both for a job well done and for the new positions of leadership the officers are heading into.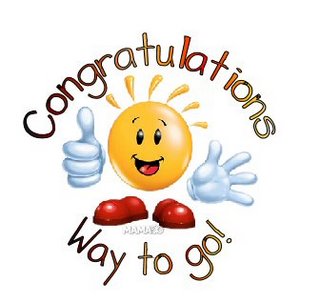 Milford Chapter
May 1, 2016
4pm
59 Broad Street
Milford, CT 06460

Read more...
---
Traveling Gavel
January 12, 2016 to June 01, 2016
The Traveling Gavel is now with Paul Revere Chapter.
If your chapter would like to claim the gavel, bring 5 chapter members to a stated meeting for a visitation.
419 Coram Avenue
Shelton, CT 06484
2nd & 4th Tuesdays
---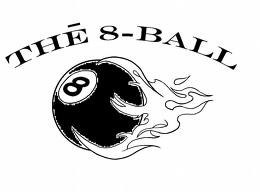 The Traveling 8-Ball has been delivered to Robert H. Heller Chapter.
To get rid of the Traveling 8-Ball, the Chapter with it, in their possession, needs to bring 5 Chapter members to a stated meeting of another Chapter for a...
Read more...
---
Conclave 2016
July 08, 2016 to July 10, 2016
Read more...