Chevalier Investiture
January 27, 2015
Brother Jason Ferenczy will be invested with the Degree of Chevalier on Saturday, January 31, 2015 at 4:00 pm at the Waterbury Masonic Building. Please join Doric Chapter and Connecticut DeMolay as we honor one of our best and brightest DeMolays with this extraordinary honor.
Doric Chapter's annual Medieval Banquet will be held following the ceremony. Click here for details.
---
Super Bowl Party
sponsored by Edward W. Slade Chapter
January 26, 2015

Edward W. Slade Chapter invites everyone to attend the Super Bowl Party on Sunday, February 1, 2015 at 6pm in the auditorium at Masonicare in Wallingford.
Whether you are interested in football, the commercials, playing cards, or just socializing, this will be a great place to enjoy an evening with DeMolay in Wallingford.
Feel free to bring, Yugi-Oh, Magic, or plain old playing cards. There will surely be a game of cribbage or set back as well.
Admission is free, but we are askin…
---
2015 Paul R. Kach Essay Contest
January 19, 2015
DeMolay International would like to announce the 2015 Kach Essay Theme! "100 More Years of Frank S. Land's Vision"
Enter the 2015 Scottish Rite, Paul R. Kach Essay Competition and share your thoughts and ideas on the theme: "100 Years More of Frank S. Land's Vision"

All essays must be received by your Executive Officer not later than April 1, 2015. Region Representatives will establish an impartial judging panel for the purpose of determining region winners. Go here to view t…
---
Chevalier Investiture - Lorenzo Cardoso
January 16, 2015
January 16, 2015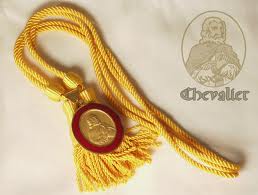 On Friday January 16, 2015, the officers and members of Edward W. Slade Chapter celebrated the Chevalier Investiture of Lorenzo Cardoso.
Brother Lorenzo has served Edward W. Slade Chapter admirably since joining DeMolay at Brotherhood Weekend in 2007. He has served as Master Councilor several times, earning the Past Master Councilor's Meritorious Service Award, he served as a State Preceptor, State Senior Deacon, State Junior Councilor, and State Senior Councilor. Lorenzo was one of the…
---
Good of the Order
By Nicholas Carpenter
January 12, 2015




Happy New Year everyone! 2014 is finally over and that means it is time to not only reflect on and evaluate the past year of your life but to look forward to what the next may bring.
But for us on the state suite it means that the year is only half over. It means that it is time for us to evaluate our Order to figure what we have succeeded at, what we have failed at, and how to improve the organization as a whole.
As we survey the first six months of this DeMolay year…
---
Eastern Star Bowls a Strike
by Nicholas Carpenter, SMC
January 11, 2015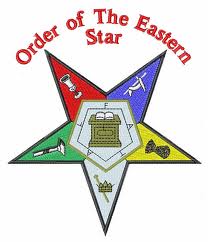 A good time was had by all, on Sunday January 11th, when the members of Easter Star graciously hosted a duck pin bowling event and invited the members of Connecticut DeMolay and Connecticut Rainbow to attend. The event had a great turnout with about 40 DeMolays and Rainbows in attendance. Not only did the members of Eastern Star give us 2 hours of FREE bowling, but also provided us with every DeMolay's basic necessity of food… How's that for fraternal relations? The event even featured a litt…
Upcoming Events
Master Ritualist Program
July 14, 2014 to July 10, 2015

At Conclave, State Master Councilor, Nicholas Carpenter, unveiled the Master Ritualist Program. Over the past few months, he has worked tirelessly with the Executive Staff and State Suite to finalize the details of the program and it is now ready to be put into action.
The goal of the Master Ritualist program is to assist all members in improving the ritual they know and to encourage them to learn new ritual parts.
The Master Ritualist Program has three levels:
Level 1...
Read more...
---
Chapters Installing Officers
Upcoming ceremonies around CT DeMolay
December 14, 2014 to January 31, 2015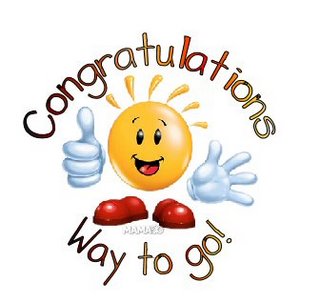 A few chapters across Connecticut will be having newly elected and appointed officers installed by the State Master Councilor and his Suite.
The chapters and the dates are as follows:
Please join us at these events to congratulate those officers and witness the outstanding work in Connecticut DeMolay.
Read more...
---
Traveling Gavel
December 15, 2014 to February 28, 2015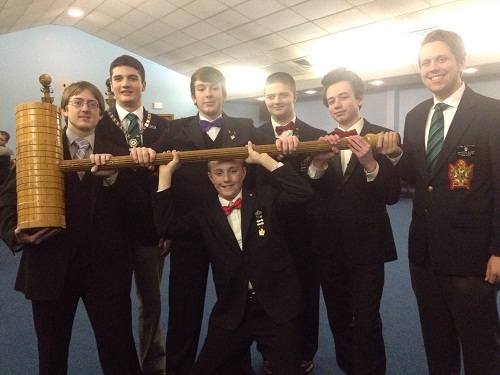 The Traveling Gavel is now with Milford Chapter.
If your chapter would like to claim the gavel, bring 5 chapter members to a stated meeting for a visitation.
59 Broad Street
Milford, CT 06460
2nd & 4th Wednesdays

Read more...