Honors Day
Elected at San Diego DeMolay Session
October 17, 2016


Connecticut DeMolay has been blessed with many people who have worked hard for our jurisdiction over the years.

On Saturday, November 5, 2016 beginning at 4pm at the New Britain Masonic Building, the Connecticut State Chapter will be honoring our 2016 DeMolay International Honors Designates:

Cross of Honor:




Mom Darlene Aubin, Chapter Administrator (Doric Chapter)


Dad Roger Smith, Chapter Advisor for Sleeping Giant Chapter
---
Chevaliers and Chevalier designate…
---
Brotherhood Weekend
By Evan Ruszczyk, DSMC
October 16, 2016


Connecticut DeMolay held its annual Brotherhood Weekend at Camp Hazen from October 14th to the 16th.
The weekend began with the induction of a new member and then the guys enjoyed a game of manhunt.
On Saturday morning, everyone enjoyed some dodgeball with some advisors even joining in on the fun. After lunch, everyone broke off to enjoy some of the activities provided by the camp which included kayaking and canoeing, archery, and a climbing tower. We then got back together t…
---
Grand Master's Class
October 14, 2016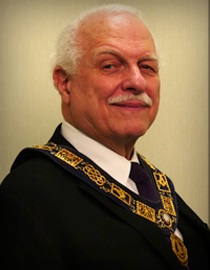 Auvergne Chapter 2016 Degrees
Saturday, Nov 26th, Masonicare
4 PM Opening
Auvergne Chapter (Honorary DeMolays) are now recruiting new Master Masons to become their newest members.
This year's class of new members into Auvergne Honorary DeMolay Chapter will be in honor of MWGM Gail N. Smith and will be conferred on Saturday, November 26, 2016. Auvergne Honorary DeMolays are Master Masons who did not have the opportunity to join the organization in th…
---
Kristina Needham 10/7/1986-9/29/2016
September 30, 2016
This message is being released through many DeMolay websites, news services, and social media:
It is with great sadness that we learned of the untimely passing of Kristina Needham. She is the daughter of Executive Officer, Dad Harry E. Needham, III and Supreme Inspector for Rainbow, Mom Anne Needham.
The following are excerpts from Dad Needham's message.
"As many of you know Kristina passed away yesterday morning. Here are preliminary arrangements for Kristina, Thank you …
---
Region 1 LTC
By: Keith Schmidt, SMar
August 20, 2016


This year's Leadership Training Conference was a very special for all DeMolay's who attended. The International Master Councilor, Brother Braden Zimmerman arrived on Sunday a little bit after everyone was settled into their cabins and Chapters. He stayed with all of us for the entire week. He taught us about how DeMolay International runs some of their programs, and he also shared with us his DeMolay experience from when he was Master Councilor, all the way to when he became Internati…