Medieval Banquet
Hosted by Thee Doric Chapter
March 10, 2014

We hereby invite thee to the thrid annual Medieval Banquet!
The Banquet shall commence on the 15th of February.
Prepare to stuff your gullet with food fit for a king!
Where: Doric Chapter lodge in Waterbury, CT.
When: March 15, 6 pm to 9:30 pm
Admission: $7 for Knights, Squires and their Advisors, $5 for Knights in training
Wear appropriate attire of the times and prepare for a feast, if not, you will be allowed to dine, but some may not consider it a feast. Rew…
---
Legion of Honor
March 10, 2014
The Charles M. Gerdenier Preceptory, DeMolay Legion of Honor will hold its Annual Meeting and Observance on Tuesday evening, March 18th at The First & Last Tavern, 220 Main Street, Middletown, CT, 6pm No Host Social Hour, 7pm Dinner.
The cost of the Buffet Dinner is $40 per person which includes salad, three entrées, vegetables and potatoes, dessert and coffee/tea. Cash bar.
Members of the International Supreme Council, Honorary Legionnaires, wives, and companions and fri…
---
Seeking State Sweetheart Candidates!
Sweetheart Ball 5/3/2014
March 09, 2014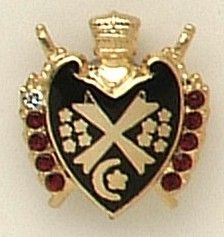 Connecticut DeMolay is seeking volunteers to participate in the State Sweetheart Program.
The State Sweetheart Program consists of the State Sweetheart and her Court. The State Sweetheart serves as the figure head for the Sweetheart Court, attends Chapter Installations and coordinates at least 1 event for DeMolay and Rainbow during the year. The Sweetheart Court serves as a liasson between DeMolay and Rainbow to promote events by either group to the other, and attends Chapter Insta…
---
Statewide Lock-in
April 12, 2013
February 24, 2014

Join Connecticut DeMolay beginning on Saturday, April 12th, registar will open at 2pm at the Waterbury Masonic building, then the activites will start at 3pm at Kennedy High School in Waterbury for the Statewide Lock-in.
The cost is $20 per person, Candidates are free (1st line signers are $15).
Activities to include a Water Polo Tournament, Dodge-ball, Video & Card Games and Marvel Movie Marathon.
State Master Councilor James Cavanaugh and his Suite have worked hard putting t…
---
Quality of Life Walk
February 23, 2014
SAVE THE DATE!
The 2014 Masonicare Quality of Life Walk will be held on Saturday, May 17, 2014 at 10:00 AM at Great River Park in East Hartford, CT.
The Quality of Life Walk is one of the premier fundraising events of The Masonic Charity Foundation of Connecticut. Proceeds from the Walk benefit the residents and patients of Masonicare Health Center, Masonicare at Newtown, and Masonicare Home Health & Hospice.
Upcoming Events
Region 1 Conclaves for 2014
December 15, 2013 to August 12, 2014
Conclave dates around the Region for 2014 have been announced! The following dates and locations are tentativelyconfirmed locations for each jurisdiction's annual Conclave:
Vermont: May 30-June 1, Hosmer Point Camp, Craftsbury Common, VT
Maine: June 27-29, Colby College, Waterville, ME
Connecticut: July 11-13, Central CT State University, New Britain, CT
Atlantic Provinces: July 25-27, Moncton, NB (Canada)
Massachusetts: August 8-10, Nichols...
Read more...
---
Advisors Forum
December 31, 2013 to December 31, 2014
Welcome to the DeMolay Advisors Forum. It is a closed group available for Advisors of Chapters in Region One for the open sharing of Ideas and questions.
You will need to create a user account to login. Please include your chapter name, and city or town to expedite approval of your account.
Read more...
---
Traveling Gavel & 8 Ball
February 25, 2014 to June 01, 2014
The Traveling Gavel is now with "THE" Doric Chapter.
If your chapter would like to claim the gavel, bring 5 chapter members to a stated meeting for a visitation.
531 Highland Avenue,
Waterbury, CT 06751
2nd & 4th Fridays
---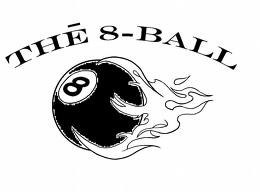 The 8 Ball is with Robert H. Heller Chapter.
They could show up without warning, but if they call first, they are sure to be dropping the 8 Ball off for your chapter to decide who the next 'lucky' chapter should be.
5...
Read more...