Turkey Day Trot
Thanksgiving 2014
November 22, 2014

Please arrive by 7:15am to assist.

Dad Needham promises that you should be home to enjoy the rest of the holiday with your families.
---
Chevalier Investiture - Tyler Brush
November 29, 2014
November 21, 2014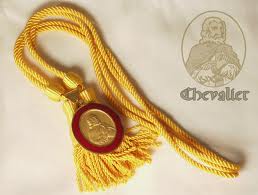 Join Doric Chapter, Saturday November 29, 2014 at 7:30pm for the Chevalier Investiture of Tyler N. Brush.
Brother Tyler has served Doric Chapter admirably since joining DeMolay at Brotherhood Weekend in 2007. He has been Master Councilor several times, served as State Marshal, and holds the Blue Honor Key. Tyler has been a driving force behind the success Doric Chapter has had in being Conclave Champions 5 consecutive times and a key contributor to the ideas and implementation of the va…
---
Holiday Country Dance Party
December 6, 2014
November 20, 2014


The Grand Commandery in partnership with All Masonic Bodies in Connecticut
presents
Date: Saturday, December 6, 2014.
Time: 7:00 p.m. to 10:00 p.m.
Place: Masonic Building, 285 Whitney Avenue, New Haven.
Dress: Casual or Festive Casual.
Tickets: $10 per person or $15 per couple. $5 for those under 18 years of age but not members of DeMolay or Rainbow. Free to members of Connecticut DeMolay and Connecticut Rainbow.

——Family Members and Friends are Cordially Invited——
…
---
New Legionnaire - Christopher J. Buck
by Nicholas Carpenter, SMC
November 15, 2014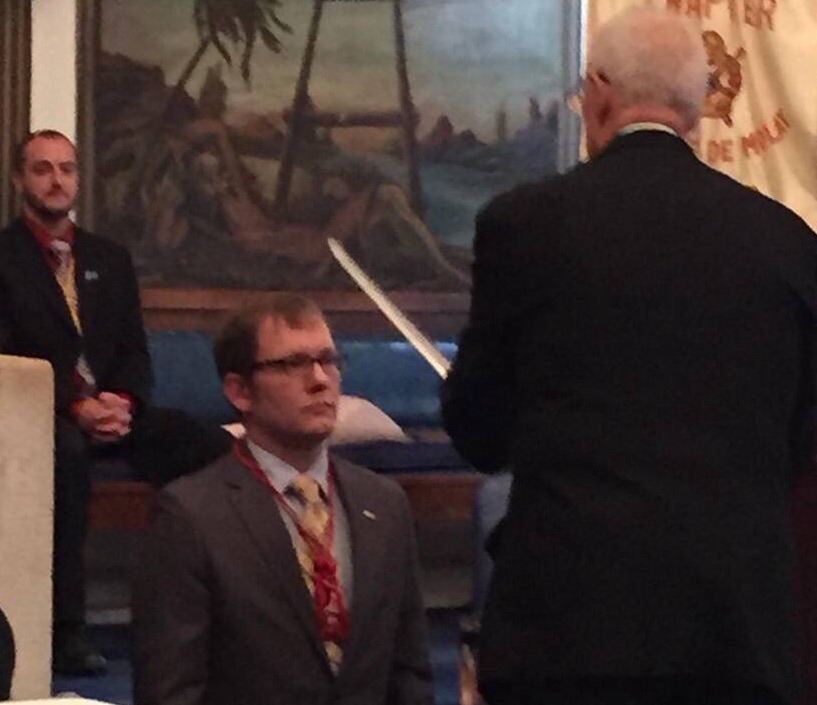 On Saturday, November 15th, Dad Christopher Buck was made a Legionnaire of the Legion of Honor in Milford. The chapter room was almost full as the State Suite opened the ceremony before handing it over to Dad Charles Buck Jr., who presided in the East for his son's investiture. Dad Ken Hawkins sat in the South and Dad Kevin Field sat in the West for the afternoon. The ceremony also featured members of Milford Chapter who performed the preceptors for the ceremony and presented Dad Buck…
---
Milford Chapter Installed
November 08, 2014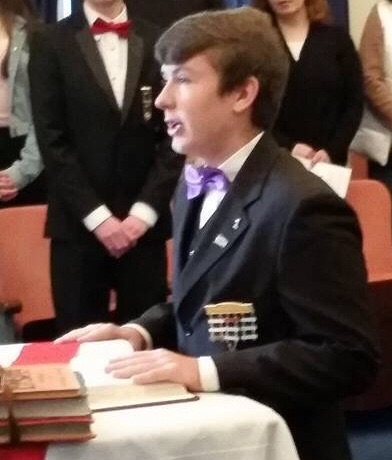 Saturday afternoon, November 8th, the Officers of Milford Chapter were installed. Justin Hawkins was installed as Master Councilor and his corps of officers were installed.

State Master Councilor, Nicholas Carpenter and his Suite of Officers did a fantastic job on the Installation Service.

Congratulations Justin!
---
Court of Chevaliers Installs New Officers
November 08, 2014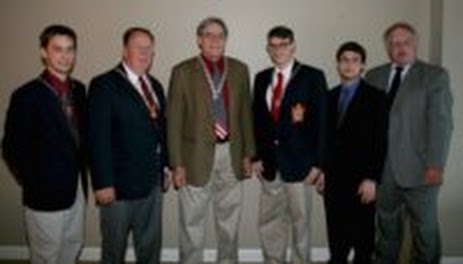 Congratulations to new Grand Commander
Brother Brian E. Beals and his officers
And thank you to the Connecticut Court of Chevaliers
for their continued support of DeMolay
Commander in the West
Brother Tyler W. Anderson
Commander in the South
Brother Kirk C. Trofatter, Jr.
Grand Chaplain
Brother
Grand Marshal
Brother James P. Cavanaugh II
Grand Secretary / Treasurer
Brother Bryan H.…
Upcoming Events
Traveling Gavel
June 24, 2014 to November 30, 2014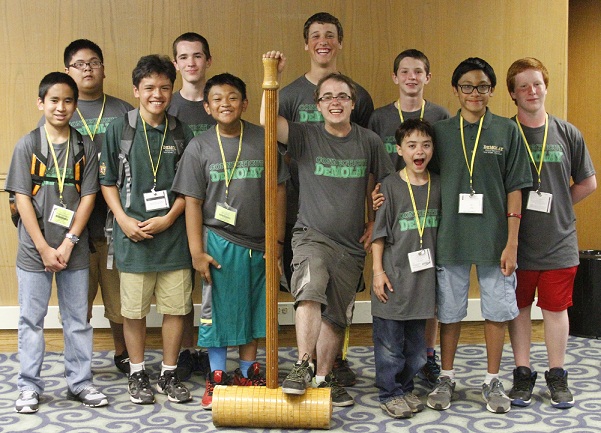 The Traveling Gavel is now with Nathan Hale Chapter.
If your chapter would like to claim the gavel, bring 5 chapter members to a stated meeting for a visitation.
10 Mason Drive,
New Britain, CT 06052
2nd & 4th Sundays

Read more...
---
Master Ritualist Program
July 14, 2014 to July 10, 2015

At Conclave, State Master Councilor, Nicholas Carpenter, unveiled the Master Ritualist Program. Over the past few months, he has worked tirelessly with the Executive Staff and State Suite to finalize the details of the program and it is now ready to be put into action.
The goal of the Master Ritualist program is to assist all members in improving the ritual they know and to encourage them to learn new ritual parts.
The Master Ritualist Program has three levels:
Level 1...
Read more...
---
March 2 Success
August 29, 2014 to December 31, 2014
Helping Members Succeed!
How well a person does on a standardized test can have a great impact on their future. March 2 Success was developed as a free, no obligation tool to help anyone improve their test scores in the areas of English, Math and Science. March-2-Success is designed for a current or recently graduated high school student who wants to do better on standardized tests such as SAT, ACT, and the ASVAB.
The Army has made this program available to members...
Read more...