The Welcome Back Picnic
By: Zachary Aubin, SMC
August 18, 2016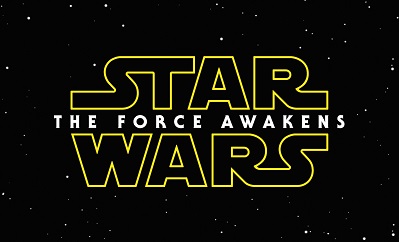 Its that time of year again... Time to head back to school and learn, and time for Chapters and Assemblies to come back from summer break and have some fun. So let's take a moment to celebrate and take a break from the stress of the new school year.
Please join Connectitcut DeMolay and Rainbow for our annual Welcome Back Picnic on August 27th from 3pm to 10pm at the picnic area in Ashlar Village, Wallingford. This year we ask that people with the last names from A-M to bring sides and N-…
---
A League of Their Own with Milford Chapter
By: Devon Verma, SJC
August 15, 2016


On Monday, August 15th, the Brothers of Milford Chapter engaged in a hearty and friendly game of softball against the Milford Yankees Special Olympians.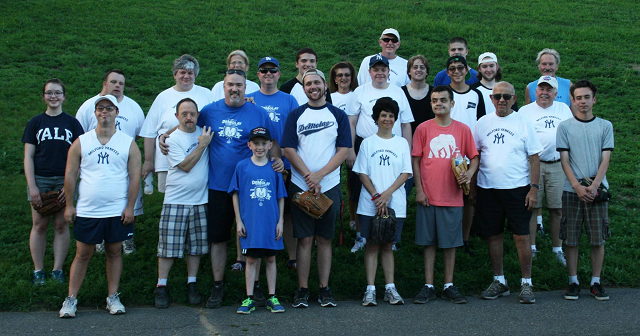 Both teams met with tremendous support by the fans who arrived. The Milford Yankees conquered the brothers from Milford, however the friendly game of softball was thoroughly enjoyed by all who attended.
---
Nathan Hale and New Britain Assembly #6 Installations
By Nicholas Smith, State Scribe
August 12, 2016


On August 12th, Nathan Hale Chapter and New Britain Assembly #6 held a combined installation, for Brother Ethan Valencia (State Senior Councilor) and Sister Elisha Valencia (Past State Sweetheart) who were installed as Master Councilor and Worthy Advisor respectively.
It was a well attended function, and showed how close the Masonic youth organizations, in New Britain, have become. We look forward to see what Brother Ethan and Sister Elisha do in the their terms and where they go f…
---
State Suite Retreat
By: Evan Ruszczyk, DSMC
July 31, 2016


On Friday, July 29th, members of the Connecticut State Suite began the annual Suite Retreat.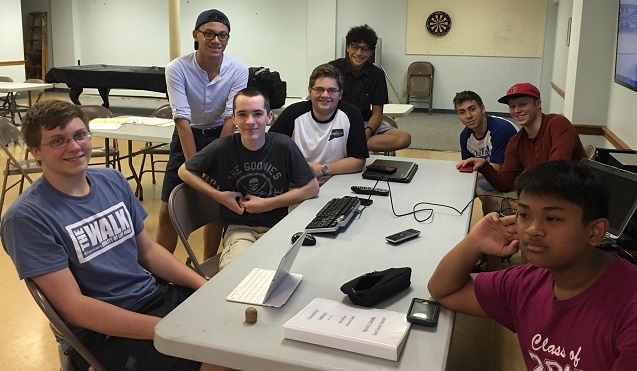 Over the course of the weekend, they prepared for the upcoming year with meetings, rehearsals and brotherhood. New and returning officers shared free time and food. They all had a great time and are ready to bring you a fun and exciting year.
---
86th Annual Conclave Closes
July 8-10 2016
July 10, 2016

Conclave 2016 is in the past...
With a rap of his gavel, the 86th Annual Connecticut DeMolay Conclave was declared closed by new State Master Councilor Zachary Aubin on Sunday, July 10, 2016.
Conclave was deemed a success by many who attended. We saw much competition, much chapter enthusiasm, much chapter spirit, but most of all we saw much DeMolay Comradeship.
Paul Revere Chapter took home the coveted PSMC Conclave Chapter Spirit Award for their united displa…
Upcoming Events
Chapters Installing Officers
July 10, 2016 to November 30, 2016
Please join the Connecticut State Chapter in congratulating these Chapters both for a job well done and for the new positions of leadership the officers are heading into.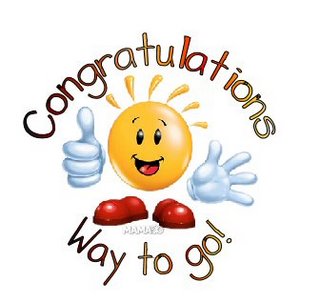 Sleeping Giant Chapter
September 24, 2016
7:30pm
30 Church Street
North Haven, CT 06473
Milford Chapter
November 6, 2016
3pm
59 Broad Street
Miford, CT 06460
Read more...
---
Pancake Breakfast
July 13, 2016 to September 19, 2016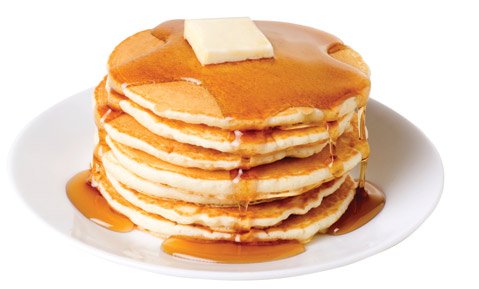 Sleeping Giant Chapter is hosting a Pancake Breakfast Fundraiser on Sunday, September 18, 2016 from 8-11am. Tickets are $5.00 and are available from any Chapter member and will be available at the door. There may even be a raffle item or 2.
Read more...
---
Traveling Gavel
July 15, 2016 to October 31, 2016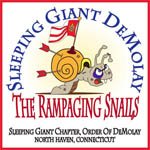 The Traveling Gavel is now with the Rampaging Snails of Sleeping Giant Chapter.
If your chapter would like to claim the gavel, bring 5 chapter members to a stated meeting for a visitation.
30 Church Street
North Haven, CT 06473
2nd & 4th Tuesdays
---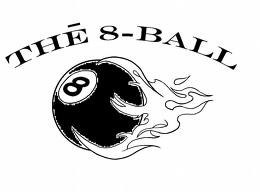 The Traveling 8-Ball has been delivered to Robert H. Heller Chapter.
To get rid of the Traveling 8-Ball, the Chapter with it, in their possession, needs to bring 5 Chapter members to a stated...
Read more...