The Gavel is Traveling
by Nicholas Carpenter, SMC
December 15, 2014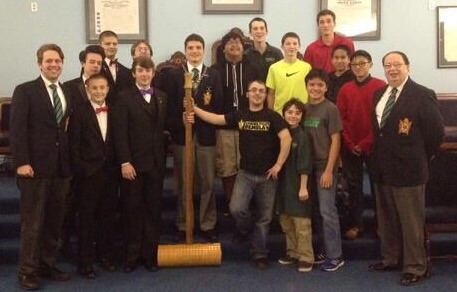 On Sunday, December 14th, Milford Chapter traveled all the way to Nathan Hale Chapter in New Britain in order to claim the famous Traveling Gavel as their own. Led by Master Councilor Justin Hawkins, Noel Womack, KJ Pokornowski, Paul Danyliw, and Jon Carpenter secured the coveted six-foot tall symbol of authority for Milford Chapter.
Nathan Hale Chapter was dissapointed that they would no longer vaunt the gavel during their meetings. Dominic Rowland even threatened to take it back at th…
---
Masonic Family Holiday Country Dance Party
by Nicholas Carpenter, SMC
December 06, 2014

On Saturday, December 6th, the Connecticut Masonic Family threw a holiday country dance party for DeMolay and Rainbow at the New Haven Masonic Temple. Everybody put on their best flannel shirts, christmas sweaters, and jeans as they sashayed, do-si-doed, and stripped the willow (yes that's an actual dance step) to the beat of some down-home counrty music.
The dances were lead by a pair of professional traditional country dancers who made each step easy to understand and loads of fun to e…
---
DeMolay in the Media
December 05, 2014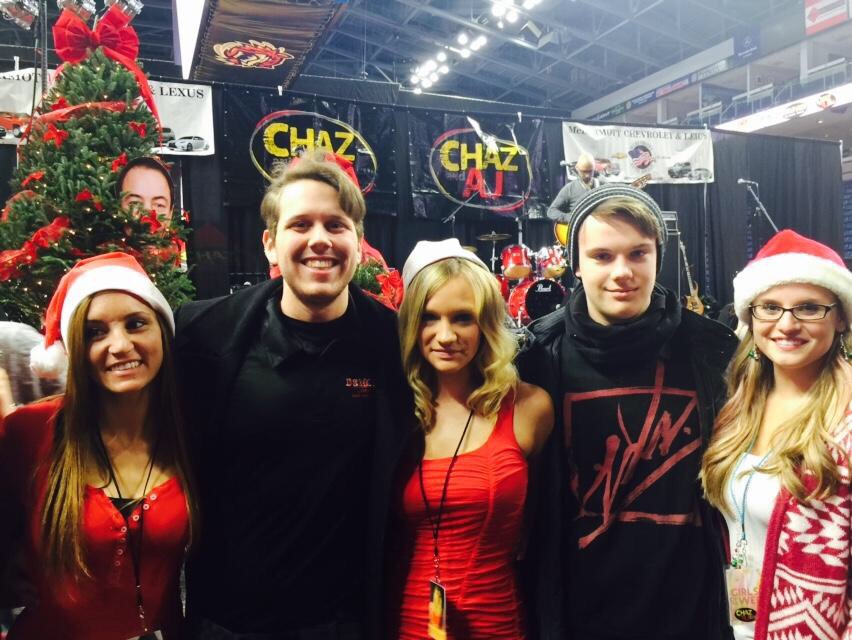 On December 5th, Brothers Mason Helm and Joe Radcliff from New Haven Chapter and Brother Michael Gendreau, State Officer At Large, went to the Webster Bank Arena to Donate over $1600 in cash and over $600 in toys for the Toys for Tots Fundraiser that 99.1 WPLR was hosting. The brothers got to speak with Chaz and AJ from the popular morning show on air about DeMolay, and how DeMolay gives back to the community. The brothers of New Haven Chapter should be proud of how much they raised fo…
---
Turkey Day Trot Success!
by Michael Gendreau, SOaL
November 27, 2014

On Thanksgiving morning, before we all dug into the Turkey, Brothers from most of the Connecticut Chapters decided to get up a tad early to help Stratford with their annual Turkey Day Trot. The brothers were a huge help in the success of this event. While some of the brothers directed runners where to go, and others helped the water station, every brother cheered on the runners as they went through the trot. It was a great turnout especially with over a 1,000 Runners (there were even DeMol…
---
New Legionnaire - Christopher J. Buck
by Nicholas Carpenter, SMC
November 15, 2014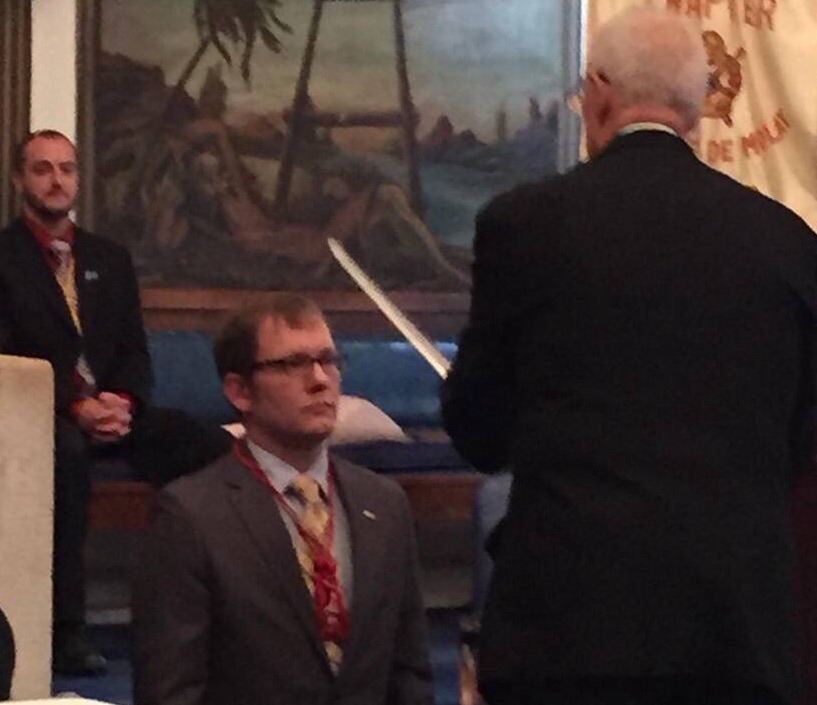 On Saturday, November 15th, Dad Christopher Buck was made a Legionnaire of the Legion of Honor in Milford. The chapter room was almost full as the State Suite opened the ceremony before handing it over to Dad Charles Buck Jr., who presided in the East for his son's investiture. Dad Ken Hawkins sat in the South and Dad Kevin Field sat in the West for the afternoon. The ceremony also featured members of Milford Chapter who performed the preceptors for the ceremony and presented Dad Buck…
Upcoming Events
Master Ritualist Program
July 14, 2014 to July 10, 2015

At Conclave, State Master Councilor, Nicholas Carpenter, unveiled the Master Ritualist Program. Over the past few months, he has worked tirelessly with the Executive Staff and State Suite to finalize the details of the program and it is now ready to be put into action.
The goal of the Master Ritualist program is to assist all members in improving the ritual they know and to encourage them to learn new ritual parts.
The Master Ritualist Program has three levels:
Level 1...
Read more...
---
March 2 Success
August 29, 2014 to December 31, 2014
Helping Members Succeed!
How well a person does on a standardized test can have a great impact on their future. March 2 Success was developed as a free, no obligation tool to help anyone improve their test scores in the areas of English, Math and Science. March-2-Success is designed for a current or recently graduated high school student who wants to do better on standardized tests such as SAT, ACT, and the ASVAB.
The Army has made this program available to members...
Read more...
---
Traveling Gavel
December 15, 2014 to February 28, 2015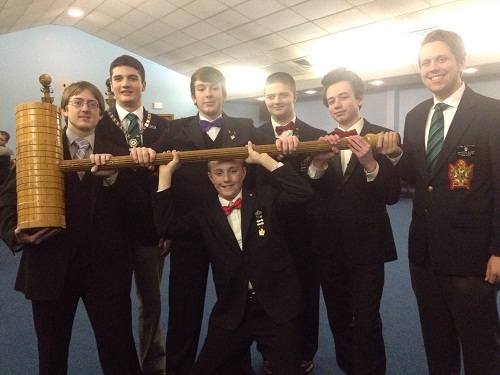 The Traveling Gavel is now with Milford Chapter.
If your chapter would like to claim the gavel, bring 5 chapter members to a stated meeting for a visitation.
59 Broad Street
Milford, CT 06460
2nd & 4th Wednesdays

Read more...